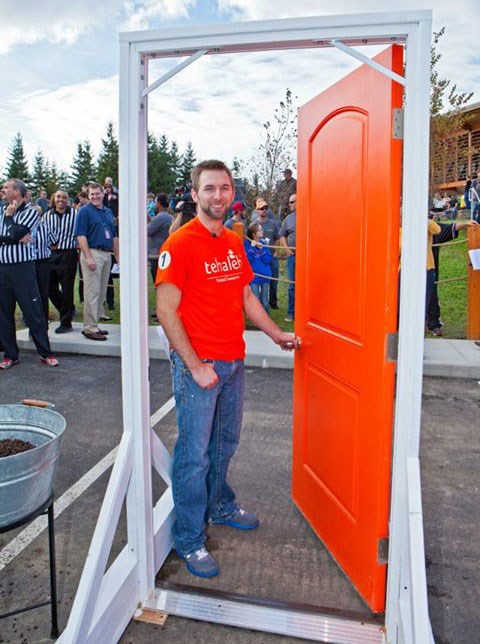 Tehaleh Home Winner Chooses Builder

The winner of the $280,000 home at the Tehaleh Grand Opening has chosen his home – his is one of 39 homes that have been sold at Tehaleh since the opening.  Jay Bradley, 26, chose a 5-bedroom home to be built by Benjamin Ryan Communities; he will move in this spring.
Bradley was one of six finalists to compete in the You're Free Home contest at Tehaleh in September. Bradley and his team competed in a four-challenge obstacle course and were the first team to open their door in the final challenge of the race.
Bradley chose the Windsor floor plan, a 2-story, 5-bedroom from Benjamin Ryan Communities, one of Tehaleh's five builders. He personalized the home, selecting the colors for surface coverings including cabinets, carpet, tile, vinyl and granite, and hardwoods.  He will also incorporate the winning orange door into the interior design of his home.
"Even after picking the floor plan and all the details, it still feels like a dream," said Bradley. "This is just one of those once-in-a-lifetime things."
Click here to read the entire article.