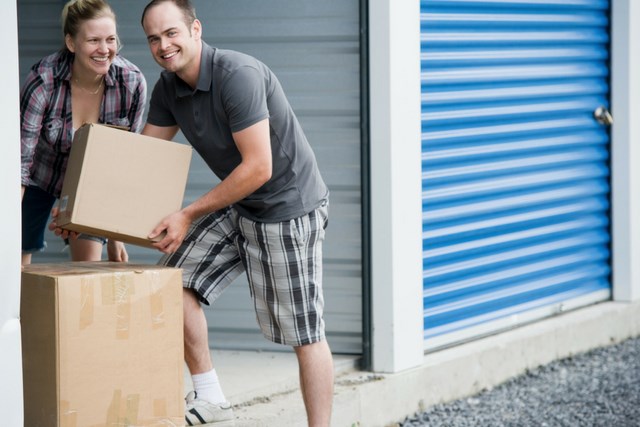 Tehaleh Announces Sale of 8‐Acre Parcel to Kahne Corporation
PIERCE COUNTY, WA – March 6, 2017 – Newland and their joint venture partner NORTH AMERICA SEKISUI HOUSE, LLC (NASH) today announced the sale of an 8-acre parcel of land to the Kahne Corporation and partner Carl J. Sanders Construction, Inc. for the development and operation of a self-storage facility in Tehaleh, Newland's 4,700-acre new-home community near Bonney Lake. Slated to start construction in early March and open in late 2017, the locally-owned storage facility is planned to offer climate controlled self-storage units and covered boat and RV parking. The approximately 100,000 square foot facility will be one of the employment-based community's first commercial ventures, joining Tehaleh's Caffé D'arte, The Mantel restaurant at Seven Summits Lodge, nearly 20 in-home businesses, and ten builders currently building at Tehaleh.

"We're thrilled to join the thriving Tehaleh community," said Kelly Kahne, owner of Kahne Corporation. "As an Enumclaw-based business, we're local through and through, and we can't wait to bring top-quality storage and service to Tehaleh."

Zoned as an employment-based master-planned community, when Tehaleh is fully complete, the community is planned to include up to 9,700 homes, a 419-acre employment center with 3.9 million square feet of commercial/retail use, and over 1,800 acres of parks, trails and open space. In March 2016, Newland hired a manager of commercial real estate, Steve M. Yester, to spearhead the growth and management of the community's commercial activities.

"Through ongoing research and understanding the long-term needs for the community, adding the Kahne Corporation to Tehaleh makes perfect sense and we look forward to thoughtfully growing the commercial side of the community," said Scott Jones, senior vice president & division manager for Newland. "This is the next step in an exciting journey, where businesses offer residents everything they want in one place, while preserving the unique outdoor lifestyle that is so popular at Tehaleh."  

Tehaleh is owned in a joint venture between NASH, the US business unit and full subsidiary of SEKISUI HOUSE, Ltd, Japan's largest homebuilder and leading diversified developer, and Newland is the master developer of the community. It is one of more than 30 assets the NASH-Newland partnership owns or manages together, in 11 states across the US.

About Tehaleh: Tehaleh (TAY-HA-LAY) is a 4,700-acre new-home community 20 miles from Tacoma, Washington in unincorporated Pierce County. Tehaleh is planned to have up to 9,700 homes, a 419-acre employment center with 3.9 million square feet of commercial/retail, up to seven schools, over 1,800 acres of parks, open space and an extensive network of trails. Builders currently selling new homes in Tehaleh include Azure Northwest Homes, Brookstone Homes, HC Homes, Lennar, MainVue Homes, Noffke Homes, Oakridge Homes, Pulte Homes, Richmond American Homes, and Trilogy at Tehaleh.  Tehaleh is developed by Newland, the largest private developer of planned residential and urban mixed-use communities in the United States. To learn more about Tehaleh, visit tehaleh.com.

About Newland:  Newland is a diversified real estate company leveraging a national platform and nearly 50 years of experience to perform challenging and diverse development, investment, management, and advisory services across a wide range of real estate. The company's mixed-use development business, Newland, actively owns, operates and develops premier residential master-planned, commercial, retail, and urban mixed-use real estate across the U.S. Headquartered in San Diego, Calif., Newland and its affiliated companies have completed, or have underway, more than 140 diverse real estate developments, more than 20 million square feet of commercial and retail space, and 175,000 residential units in 14 states. For more information, please visit www.newlandco.com.

About North America Sekisui House, LLC (NASH): NASH was established in 2010 as the U.S. business operations unit and a full subsidiary of SEKISUI HOUSE, LTD., Japan's largest homebuilder and a leading diversified developer since 1960. SEKISUI HOUSE, LTD. has built more than two million houses and expanded its operations to Australia, China, Singapore, and the U.S. NASH establishes joint ventures to build innovative and sustainability conscious master-planned communities and urban infill developments across the U.S. NASH is headquartered in Arlington, Virginia. http://nashcommunities.com/.